Nordhoff High School


Class Of 1964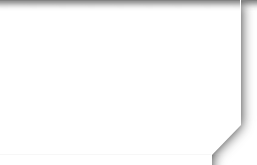 In Memory
Lorenda Austin (Cianci)
Lorenda Fyrn (Austin) Cianci

Posted Oct. 10, 2015 at 2:00 AM

December 12, 1946 - October 3, 2015

Lorenda Cianci passed away October 3, 2015 in Medford, Ore. Her passing was peaceful and gentle.

She was born December 12, 1945 to Carl D. Austin and Victoria Warfield Austin in Berkeley, Calif.

The family moved to Ojai, Calif. where she enjoyed an idyllic childhood of dolls, dress up, kittens, novel reading, and friends. Lorenda loved to laugh with friends and especially her family.

In Jan 1966, she married her college sweetheart, Mats Clarin. Together they graduated from Ventura Community College in June of 1966. After college they moved to Sweden to start their family. Lorenda lived in Sweden for 10 years. She worked for Scandinavian Airlines as a translator. She gave birth to her beloved children, Tammy L. A. Clarin Olsson and the late M. Stefan Clarin.

After returning to the United States, Lorenda secured a job with the U. S. Forest Service where she worked for the next 17 years. Lorenda met the late Harry Cianci at the Forest Service. In September 1984 they married and combined their families for the next 16 years.

Lorenda married Andy Francis in 2005 and they moved to Medford, Ore. to retire. Lorenda continued to enjoy her kittens, reading, and enjoyment of flowers.

Lorenda is survived by her mother, Victoria Austin; her brother, Benny Austin, partner Kathy Murray and children Jesse, Garrett, Elliott, Autumn and Josie Austin; her daughter, Tammy Olsson and son-in-law, Niclas Olsson, and their children, Madicken, Lucas, Tea, and Fabian; her step- children, Linda Cianci Leslie, stepson-in-law, Michael Leslie and their children, Ardan and Liam Leslie; and her son, Nick Cianci and his children, Dylan, Samantha, and William.

In lieu of flowers, the family suggests that memorial contributions may be made to either Jackson Co. Animal Service, P.O. Box 299, Phoenix, Ore. 97535 or Medford Neighborhood Church, 187 W. Stewart Ave, Medford, Ore. 97501.

A graveside service will be held at 1:00 p.m., Monday, October 12, 2015, Fort Jones Cemetery in Fort Jones, Calif. Online condolences may be made at

www.girdnerfuneralchapel.com.