Nordhoff High School


Class Of 1964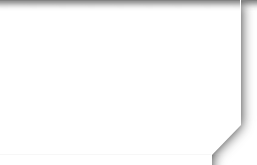 Gary Cuccio
Profile Updated:
March 19, 2015
| | |
| --- | --- |
| What is the name of your Spouse or Partner? | Diane Timms Cuccio |
Do you have Children/Grandchildren? What are their names and ages?
Stephanie born in 1965; David born 1966
Grandchildren- Sienna born 1990, Ashli born 1992
Anthony More…

born 2002; Dominic born 2006
| | |
| --- | --- |
| Where do you live now? | Healdsburg, CA USA |
| | |
| --- | --- |
| What is your occupation? | Telecommunications Executive- mostly retired |
What do you do now?
I still serve on several boards of directors: Openet Telecom (Ireland);
mBlox Inc (GA & UK); XGTI (Nasdaq);
I am also the owner/manager/field laborer in my small Zinfandel vineyard in Sonoma county. Also run our Real Estate investment company- G&DC Land Co. LLC
What did you do right after high school?
Diane (Timms) and I got married (50 years this year) we went to work at Pacific Bell (ATT); I went to night school at VC.
What did you do with your life since high school?
As Diane and I raised our family; I spent a corporate life with ATT mostly in California living in Monterey, Bay Area, Orange Co, LA, SF. In 1993 I left for international assignments first in Beligum and later in Netherlands building new cellular phone networks. For a decade or so we moved about NJ, Penna, Texas, GA while taking executive jobs for a variety of telecom companies. In 2001, I first retired only taking on temporary assignments and board positions. We moved to Sonoma county- started planting our vineyard etc. Now enjoying the good life:family, wine, sun, food, golf, travel-ah; we are occassionaly in Ojai as Diane's parents and my brother (Tony) and Sister (Joann Savard) still live there.
General Comments:
After 50 years- still trying to conquer golf;
tried my hand at making wine... hmmm; I enjoy traveling- 40+ countries so far, this year Canada, UK, and Ireland this year; next year a Villa in Tuscany and Austria
if you are ever in CA wine country- I am always looking for some good field hands.
What colleges and universities did you attend? Degrees attained?
Ventura College- AA
CSULA- BA
St Mary's College- MBA
Harvard U- AMP
Happy Birthday... sorry we missed you at the reunion it would have been great to catch up.
Gary and Diane (Timms) Cuccio
Posted on: Apr 19, 2016 at 1:33 AM
Lorenda will be missed; a sweet and considerate, she lived a remarkable life- RIP
Gary and Diane Cuccio
Posted on: Apr 19, 2015 at 1:33 AM
We had a wonderful time hosting a mini-get together of the class of 64; sorry we missed the big reunion. As an observation while some silver may have sprinkled through their hair; Jim Christianson, Larry Kennedy and Mike Mizell are still as young at heart as ever; what a delight
Posted on: Feb 21, 2015 at 7:25 AM
John, Diane (Timms) and I were sorry to miss seeing you at the reunion... life got it the way; sounds like an interesting and fruitful life; stay well- see you at our 55th reunion.
Gary Cuccio
Of course I remember you... we just had a very busy time Sept/Oct- harvest, anniversary party, family obligations, trip to Europe- could not fit it in; I am occasionally in Ojai as my brother and sister still live there. So how are things with you.
Sounds like a great, interesting life... I have been through Caliente... the real west.
Gary Cuccio