Nordhoff High School


Class Of 1964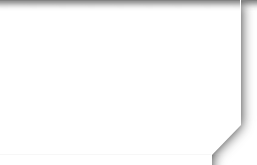 Not a member?
JOIN HERE
Find and click on your name.

UPCOMING BIRTHDAYS

WHO'S ONLINE NOW
No registered users are online right now.
ANNOUNCEMENTS: scroll down to view recent announcements.
Forrest Richard VanArsdall RIP
1944 - 2018 Obituary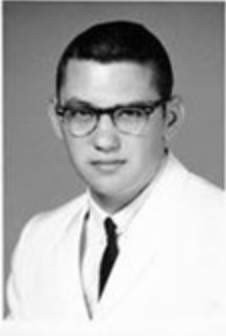 ​​​​
Forrest Richard VanArsdall, called Richard by his family, died peacefully in his home on January 13 of this year. He was born to Forrest J. and Aline VanArsdall on August 31, 1944 in Terre Haute, Indiana. In 1953, the family relocated to California and lived most of the next 25 years in Ojai. Forrest graduated from Nordhoff High School in 1963 and attended Ventura College.
In 1978, Forrest, along with much of the family, relocated to Cottonwood in Northern California. Forrest led a quiet, mostly solitary life. Among his pleasures in life were reading great literature, listening to classical music and studying chess strategies. He had no children but he loved being "Uncle Richard" to his niece and two nephews.
Forrest is survived by his sister Janet Fuls (husband David), their children Brian Fuls and Jennifer Wohletz (husband Tony); his brother Jim VanArsdall (wife Caryl), their son Greg VanArsdall (wife Amberly) and their two sons Remy and Finn.
*Webmaster's note: Not only did our classmate Jim VanArsdall's brother Forest die recently but 3 weeks prior his mother Aline died. Our sincere condolences.
Published in Ventura County Star from Mar. 3 to Mar. 4, 2018
Mini Reunions
Your reunion committee has set up a new way of connecting. When out of town classmates are planning to visit Ojai, we request that classmate to notify us so that we can set up an evening or day gathering. Simply send a notice to Mark Hall,Blair Cooper or Larry Kennedy. We will send out an "announcement" to come and meet our classmate. Once we get responses we will set up a party at a restaurant or residence. It is very informal. Our first opportunity is coming soon when Blair Cooper visits. I will send it on a separate email.
Ralph Williams RIP
Ralph Lee Williams, 93, lifelong Ojai resident, passed away Saturday, March 11, 2017 in Ojai, with his daughter, Iris, at his side. Ralph was born in Ojai, August 25, 1923, to Clarence O. Williams and Ada (Plott) Williams, on Ojai's Orr Ranch (now Hermitage Ranch).He is survived by his children, Susan Shorb, Auburn, Calif., Bruce Williams (Ellen), Chandler, Ariz., and Iris "Debbie" Williams and her husband, Kirk Lowry, Ojai; eight grandchildren, 13 great-grandchildren, and one great-great grandchild; his brothers, Glenn E. Williams, Banning, Calif., Jack E. Williams, Lake of the Ozarks, Mo., and Jim M. Williams, Goleta, Calif.Ralph's wife, Betty (Smith) Williams, died in 2013.Ralph, a San Jose State University graduate and skilled woodworker, taught wood shop at Ojai's Nordhoff High and Matilija Junior High schools for 30 years where he also coached athletics. He also taught many summers at the Ojai Valley School. He was greatly loved by his students and fellow faculty. During World War II, he served in the U.S. Army Air Corps (1941-45) in the Pacific.
Salute Jeananette and Bobby Parker...
...for their donation to the 50 Year Reunion. Now it is your turn to donate to the "Nordhoff Class of 64" (Mark Hall, 2212 River Drive, Stockton, CA 95204). We have committed to a Photo booth! We also expect more surprises.