Nordhoff High School


Class Of 1964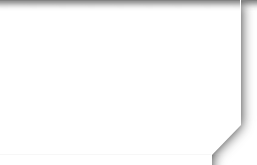 What's New


Not a member?
JOIN HERE
Find and click on your name.

Happy Birthday my dear friend . I'll see you in a couple weeks??
Hi Kathy ~
Just want to thank you for reaching out to me with your phone call regarding up coming class reunion. Unfortunately we already have plans and won't be able to attend. Have a great time with our class mates and I hope to see you at the next one. Hello to all
I didn't know him after high school but he sure was a nice guy in high school. Condolences to his family????
Condolences to the family during this difficult time. Lorena was always a sweet gal in school. R.I.P. Lorenda
Lorenda will be missed; a sweet and considerate, she lived a remarkable life- RIP
Gary and Diane Cuccio
So sorry to hear about Lorenda.........she was a sweet lady. May she rest in peace.
Happy Birthday Bob hope you have a wonderful day. Hope all is well with you and your family.
We had a wonderful time hosting a mini-get together of the class of 64; sorry we missed the big reunion. As an observation while some silver may have sprinkled through their hair; Jim Christianson, Larry Kennedy and Mike Mizell are still as young at heart as ever; what a delight
Posted on: Feb 21, 2015 at 7:25 AM
John, Diane (Timms) and I were sorry to miss seeing you at the reunion... life got it the way; sounds like an interesting and fruitful life; stay well- see you at our 55th reunion.
Gary Cuccio
Hi Shirley; At the time I graduated I was living in Goleta, Ca. tried J.C. for a year then just started working. Finally landed a job at the Santa Barbara Post Office being the first woman hired and after thirty-one years I retired. Now I live in Redwood Valley, Ca. just about 1hr. or more north of San Francisco. I live in the house where my parents lived before they passed away. I take it easy and tend to my walnut trees, as I have 12 on the property,plus two apple, 1peach, 1pear. Enough to keep you busy. At the time of the reunion my walnuts were ready to come down, and it is a long process,with washing, and drying time of 12 days. Other than that I take it easy. Good to hear from you. As ever Marilyn
Of course I remember you... we just had a very busy time Sept/Oct- harvest, anniversary party, family obligations, trip to Europe- could not fit it in; I am occasionally in Ojai as my brother and sister still live there. So how are things with you.