Nordhoff High School


Class Of 1964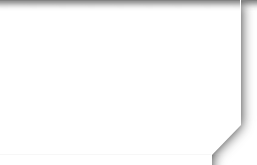 In Memory
Dorothy Dee (Cross) Olsen -Teacher VIEW PROFILE
History Provided by Caren Olsen:

Dorothy Dee Cross, my Mom, known as Mrs. Olsen, was born in Los Angeles and moved to Mazatlan, Mexico, with her Father and Mother, Mr. and Mrs. George Cross. Her family owned a gold mine, the Elephant Mine, in Mexico until she was 14 years old. She attended school there all those years. They returned to L. A. where she finished high school and attended UCLA, BA in Spanish(languages) and History. She received her Masters at USC. She also majored in Journalism, her love.

Close to the end of WW II, she taught soldiers Spanish and English in Pasadena. There she met my Dad and married after the war. They moved to Ojai in 1944 or 1945, where she began teaching Spanish at all the elementary private schools, such as Monica Ros, Ojai Valley School, Happy Valley School, Villanova, and even some of the public schools. She was a traveler. During these times, she gave birth to myself and my brother, Steve, two years later.

Years later, she taught Spanish, History, and Typing at Nordhoff High School for 32 years. For many years, she became involved in teaching ESL, the (bilingual) parents in the evenings. She translated legal documents for lawyers, as well as writing a book ( a guide) for the Ojai School District "Teaching ESL in the Elementary Schools". She recorded (records I have) and published a few bilingual children's books.

Mrs. Olsen, my MOM, enjoyed helping others and was involved in many local clubs and fundraisers for children, especially The Mexican Fiesta to raise money for scholarships.

Her loves were babies, children, teaching, languages, reading, writing books and articles, her music (My Mom had been a concert pianist in college), and most importantly her family, as she lovingly reminded us frequently.

She did not have time to enjoy a retirement, as she became ill, took time off, and died relatively young from lung cancer in 1984. WE still miss her, her strong, uplifting spirit, and her patience, calmness, and positive outlook on life, while helping others and most importantly, her family.
For her services to the community, her names is engraved on a plaque in front of Libby Bowl.

In fond memory of my Mother, Dorothy Dee Olsen.

Caren Dee Olsen, her daughter
Click here to see Dorothy Dee's last Profile entry.