Nordhoff High School


Class Of 1964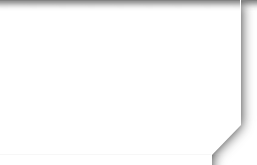 John / Selby Smith
Profile Updated:
May 2, 2014
| | |
| --- | --- |
| What is the name of your Spouse or Partner? | Birgitta Steiner |
Do you have Children/Grandchildren? What are their names and ages?
Shon born 1968
Kibo born 1988
Jesse born 1991
| | |
| --- | --- |
| Where do you live now? | Royal Oaks, CA USA |
| | |
| --- | --- |
| What is your occupation? | producer, writer, teacher |
What do you do now?
Right now I'm finishing producing a teaching/inspiration/reinforcement DVD for my new book Tapping The Source. I love video production - my raw material is video of Kauai nature, plus my wife Birgitta's computer centering-art - you can see actual HD samples of this at http://www.youtube.com/selby2424

Basically I get up in the morning, make a cup of tea, walk a couple of minutes to my studio here in the woods of Kauai, and spend most of the day either writing a new book (just finished a novel) or doing video production - I especially like doing the soundtracks, as I have always been addicted to music.

Now with the kids off to college Birgitta and I are looking forward to traveling a lot, doing corporate Tapping The Source seminars, shooting loads of new video, and being out of the nest ourselves half the year. Living in Kauai is wonderful but it's also a tiny rock in the middle of the ocean ...
What did you do right after high school?
I worked the summer at the family ranch in Idaho mountains, then went to Princeton for 4 years of rather radical times ... glad I survived it all.
What did you do with your life since high school?
I just never did get a job - worked mostly for myself at all sorts of things - carpentry, ranching, advertisement, guitar sales (for my Dad's invention), minister, therapist, research, teaching, corporate training, writing loads of books to pay the bills over the years, CEO of my own online company for a while, teaching and writing in Europe for 6 years, 2 years living in outback Mexico studying native spiritual traditions, a radical year doing likewise in highland Guatemala, married three wonderful times, three wonderful kids, and now 20 years mostly on Kauai writing and producing videos and enjoying life ... been a full life even though I don't have a pension or retirement plan or any of that - going to work till I pop.
General Comments:
Life's been good - loads of traveling, working and living in other countries - Mexico, Guatemala, Germany, South Africa, Switzerland, Hawaii (really a foreign country too). Europe taught me a lot, Guatemala too. Now I'm settled for 20 years in Kauai, out in the country - was a great place to raise kids and enjoy each new day.

I've done a lot of psychological research, focused on consciousness expansion and, well, how to feel good. The last ten years have been spent developing new therapy tools and commercial products based on some of my research insights into awareness management.

Now I'm adding a nature video dimension to my products and it's great great fun, mostly here in Hawaii, shooting and editing video to go with my guided audio programs. I've written a bunch of books over the years, mostly meditation and health/wellness stuff, but a few novels and screenplays too.

After six relationships the seventh was the trick - been married 24 years to a Bavarian girl - light of me life! We have a cozy cottage in the country on the north shore of Kauai. I come to California a lot for business now, and still love to visit Ojai even though the government took our ranch to build Lake Casitas so we don't have our home there now ...

Sometimes I think of moving back to Ojai to retire - if I ever retire. I'm fourth generation Ojai kid, and the roots feel deep. Kauai weather is perfect, but it lacks loads of dimensions that Ojai has in abundance. Snow on Topa Topa, scent of orange blossom, community ... I look forward to next year and our reunion, I haven't been to one since I was living in Santa Barbara around 20 years ago. See you there!
What colleges and universities did you attend? Degrees attained?
Princeton, undergrad psych
UC Berkeley, MA psych
SF THeological Seminary, pastoral psych doc
American Film Institute, 1 year director/writing
The Radix Institute, therapy license
What's your favorite School Story?
In my 'ramblin' rose' statio nwagon (that my dad bought for me, thinking it would keep me out of trouble - all it did was let bunches of guys load up into the machine) three friends and I (I won't mention names) took a big pipe wrench downtown Ojai and on Halloween around 10pm, opened up a fire hydrant that blasted across the main drag at Bayless - closed traffic - we got taken to the police station - my DAd was fuming mad when he picked me up, but a few years later we had a good laugh at it ...
What's your favorite memory from Nordhoff days?
I must admit, I don't much look back - my whole life work is helping people live in the present moment. Now and then memories flash in mind, mostly in dreams ... just the feeling of being in the hallway chatting and walking between classes ... playing basketball - that was great! And sitting in classes, those quiet moments that linger out of time eternal ... and sudden faces and the sound of someone's voice at school ... and teachers who impressed me. I do remember blowing something up in chemistry class ... and of course all the crushes I had on more than a few of you lovely classmates - few of which got expressed - I was just awfully shy and came from a totally repressed sexual background - darn!
What would we be surprised to know about you?
When at Nordhoff I think I was seen as a conservative quiet religious shy guy ... as soon as I got to college I did the reverse and found myself outside my family - yahoo! I've ever since been seen as radical, pushing the edge, sometimes too far but always hungry to learn more about how this brain and heart of mine work ... but I'm still mostly outside society (that's what growing up on a ranch does to ya) and don't do social outings - I'm a hermit on Kauai, and very outgoing when I'm traveling and teaching on the mainland, split personality. I think people at Nordhoff thought I was stuck up because I had gone to OVS and wasn't part of the local community - but I was really just scared and lonely in social situations at school, and never included in the social life after hours - it wasn't much fun.
Travel much?
used to loads - see above.
Places you have been?
South Africa as an exchange student, which was also why I wasn't much plugged into the Nordhoff world - I was gone my whole junior year.

Northwestern wild Mexico for two years with the Huichole Indians etc.

Guatemala for an amazing year with the natives in Santiago Atitlan (new novel called Shattering Jade coming out next year about that time)

West Berlin for 2 years when the Wall was still the dominant landscape - then Switzerland for a year (where I met Birgitta 25 years ago - yeah!) and then we lived in Freiburg a year before moving to Santa Fe (an old stomping ground of mine) and then to Santa Barbara for 2 years before moving to Kauai to raise our family.

I love the world!
Places you want to go?
I want to again travel around the USA shooting video - been a long time. Europe is calling us back soon too. I want to visit New Zealand, and revisit South Africa ... and Lithuania too ...
Do you still see/talk to/hang out with any classmates? Who?
Very seldom does an old friend show up in Kauai. I lived in Ojai for a year twice, around thirty years ago, and saw some old friends - but mostly nobody from Nordhoff plugs in ... I'm thankful to Blair for all his work in creating this online community!
Ever been in a car accident?
Nope - 50 years without even a ticket or fender bender - knocking on wood.
Any body piercings? Tattoos?
Nope.
Posted on: Dec 28, 2015 at 1:33 AM
Posted on: Dec 28, 2014 at 1:33 AM