Nordhoff High School


Class Of 1964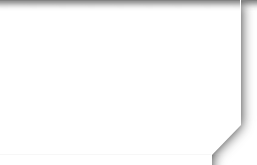 Cheryl Waycasy Sheltren
Profile Updated:
August 17, 2014
| | |
| --- | --- |
| What is the name of your Spouse or Partner? | Frank |
| | |
| --- | --- |
| Do you have Children/Grandchildren? What are their names and ages? | Robert & Troy |
| | |
| --- | --- |
| Where do you live now? | Ojai, CA USA |
| | |
| --- | --- |
| What is your occupation? | Hair Stylist |
| | |
| --- | --- |
| Do you have a Website? Are you on Facebook or twitter? | facebook |
General Comments:
I some how lost every thing that I had posted before so I will try it again. I haven't gone very far I still live in Ojai. Had two sons born here. They live here and they each have two children. Rob, now 51 (I can't believe that), has twin boys Willem and Beckham (9 years old) and my son Troy, 41, has two girls (Logan 11 and Skylar 9). What fun to have them around. I think they keep me felling young. I have them all a lot of the time and love every minute of it. I married Frank Sheltren 25 years ago. We went together for 10 years before I would try it again. We built a beautiful house on La Luna and then got married in the front yard. What a great day. I still have my beauty salon the Hair-Em and still work 3 days a week. Just the right amount of time. I have had it for 43 years and I have been doing hair for 49 last April. My husband has a business called Franks Inc. He does plumbing, excavating,underground utitlies and more.We are in pretty good health. My Mother is doing well but I lost my dad in July.5 years ago now. That was a heart breaker. We were very close. But I know a lot of you have lost your parents and know what I mean. My 3 brothers are all doing well and still live in the area too. We have a Rv and love to take off when we can for a few days at a time. Most Saturday nights you will find us watching my son Troy racing sprint cars at Ventura fair grounds and love that. Robbie spends a lot of time teaching his twins how to play golf and hit the baseballs. I am sure they will be great ball players someday. I think the girls will race like their dad...haha. My husband and I have taken up Skeet and Trap shooting and love it. I am getting pretty good so I told my husband he better really be nice I can hit a moving target now HAHA Looking forward to seeing every one at the reunion. I guess that is it for now. Thanks for stopping in.:)
Happy Birthday my dear friend . I'll see you in a couple weeks??
Posted on: Jun 18, 2016 at 1:33 AM
Happy Birthday Bob hope you have a wonderful day. Hope all is well with you and your family.