Nordhoff High School


Class Of 1964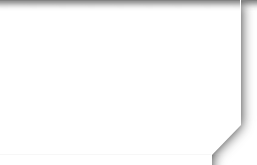 Pat Ladd Frey
Profile Updated:
June 18, 2014
Do you have Children/Grandchildren? What are their names and ages?
Bret - Born 1966
Monica - Born 1970
Luke - Born 1972
Grandchildren:
Gregory, Mason, More…

Rylee, JD and Reece
| | |
| --- | --- |
| Where do you live now? | Reno, NV USA |
| | |
| --- | --- |
| What is your occupation? | Retired |
What did you do right after high school?
I went to work at General Telephone in Santa Barbara as a long distance operator. I married my first husband, Barry Babbitt in November 1964 and then moved to Key West, Florida.
What did you do with your life since high school?
I married my Pete Frey in 1969. (30 years) I stayed home for 8 years to help my children in their formative years. They are my greatest joy. In 1977 we moved from Sacramento, California to Reno, Nevada. I went back to work for Nevada Bell until 1985. My next job was as the Controller for a general contractor. I continued to work in the construction industry until I retired last year. It was challenging and very fulfilling but also stressful at times. I loved my job and co-workers. We had a great team.
General Comments:
I am now retired. Enjoying life. Reading as time allows. I travelled to Peru in November 2012 and to Savannah, GA in June 2013. I spend lots of time with my children and grandchildren.
What colleges and universities did you attend? Degrees attained?
I was not fortunate enough to attend college. My success was obtained OJT thru tenacity and hard work.
What's your favorite School Story?
Slumber party at Mary Nelson's. Ask me about that.
What's your favorite memory from Nordhoff days?
Wonderful classmates, teachers and community.
Travel much?
As much as I can. Alaska twice, Maui twice, Kauai twice, Ireland, Scotland and my trip to Macchu Pichu in Peru in 2012
Happy Birthday Stephanie.