Nordhoff High School


Class Of 1964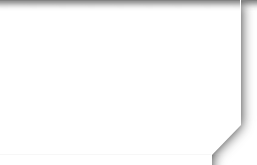 In Memory
Bill Hayes/Harrington
William K. (Hayes) Harrington R.I.P.
We knew him as Billy Hayes. Our yearbook lists him as William Keith Hayes. According to the records of Paine County, Washington, William K. Harrington passed away on September 20, 2014.
After an exhaustive search of Military and public records I was unable to find an obituary or anything other than a simple Washington State report of death. There isn't any information posted on the cause of death nor any details about relatives. Normally I don't post information on classmates passing away unless I have confirmation from family and or detailed obituaries. This is in an effort to avoid starting unnecessary rumors.
The initial indication that he had passed away came from our classmate, Janet Sparks Harris. Her cousin, Karen Sparks, was married to Billy. They moved around a lot and did not keep in close contact with family. Janet reported that Billy's most recent state of residence was Washington and that he had passed away in 2014 sometime before Christmas. She also said that his wife, Karen, passed away sometime shortly after Billy. Janet believes that Billy had served in Vietnam.
If anyone has additional information, I would appreciate it if you would let me know.