Nordhoff High School


Class Of 1964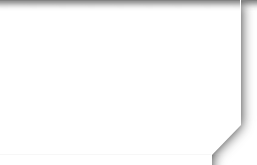 Gary Desgagnes
Profile Updated:
July 15, 2014
| | |
| --- | --- |
| What is the name of your Spouse or Partner? | Mary |
Do you have Children/Grandchildren? What are their names and ages?
David 1967
Derek 1971
Grandsons -
Deven
Anthony
Zachery
Ryder
| | |
| --- | --- |
| Where do you live now? | Camarillo, CA USA |
| | |
| --- | --- |
| What is your occupation? | Fire Captain - retired |
| | |
| --- | --- |
| Military Service: | Navy |
Classmate Interview
This interview is the result of a phone call on June 23rd, 2014 between Gary and Blair Cooper.

Gary's profile is already full of rich tidbits about his life but when he asked if I wanted to interview him I could not pass up the opportunity. A willing victim! Actually, I had a delightful conversation with Gary.

What I propose to do is take what he has already written himself and weave it into the interview. Hopefully to produce a coherent picture of Gary's life to date. I assume the reader will forgive us for any duplications in the profile. So let's get started…

Gary was born in Fargo, North Dakota on March 26, 1946. His dad was from Fargo. So after WWII he returned to Fargo and got a job as a mail carrier. After a winter trudging through the snow, he said, "there has to be something better than this." It was then that they moved to Ojai where his mother's family lived. Gary's mother is also a Nordhoff graduate.

Gary grew up to do what practically every young boy dreams of doing as an adult…be a fireman. In our conversation, Gary kept coming back to this point time after time. Having been a fireman for over 40 years fulfilled his childhood dream, fulfilled him as a person and allowed him to live a comfortable life and retire comfortably.

After graduating from Nordhoff Gary attended Ventura College for two glorious semesters while avoiding the draft at the same time. Like many of us at that age and in those days, Gary did not have a lot of direction in his life. So he decided to join the Navy and see if Uncle Sam could help provide some direction. As fate would have it Uncle Sam did provide the direction Gary needed. He was assigned as a ship board fireman and thus started his lifelong vocation and love affair with his job.

Gary was in Vietnam three different times during his four years in the Navy. He was assigned the daunting task as a fireman on an ammunition ship that remained primarily off the coast of Vietnam. There were some exciting moments Gary said, like the time the guy in charge of the boiler room forgot to light the boiler on time. When he did light it the accumulation of fuel in the boiler caused an explosion that put the ship out of commission for three months. When it happened everyone on board thought they were under attack. The ship had to be towed all the way to the Philippines for repairs in dry dock. I particularly liked Gary's portrayal of his time in the Navy. He said that the military was good to him providing him with the skills he needed for his career and it allowed him to travel and see the world. But Gary also said that he only really had 20 or so good days during his enlistment and those were the days when he was on leave. The rest of the time was drudgery.

After his stint in the Navy Gary came home and began looking for a job. He applied everywhere including the Gas Company and the Fire Department. It wasn't long before he was hired by the Gas Company. But while he worked for the Gas Company he was taking fire science classes to prepare for the test required to become a fireman. Those courses were taught by local firemen who were greatly impressed by Gary. When it came time to take the test he passed with flying colors and was given glowing recommendations from his firemen/teachers. Thus in 1970, after one year with the Gas Company, Gary quit and began his career with the Fire Department.

Talking about his 41 year career with the Fire Department, Gary came across as genuinely humble. He said things like he was blessed to have had such a great job and a long career. Only after I prodded a little did he admit that he had saved peoples lives. We all know that that's what firemen do day in and day out, save people's lives and property. Gary told me that one day he was called to a fire in Camarillo. He was surprised to find out it was at Chris Glazer Near's house.

Working for the Fire Department isn't all fun and games though. It is stressful, dangerous and demands being on call all hours of the day and night. It seems to me that Gary has the calm and confident demeanor that it takes to handle all this pressure and the long hours. Unfortunately, the hours, the pressure and dangerous life style weighed heavily on his personal life. He did not tell the number but he got divorced at least once maybe more times. In his profile he admits that he stayed on with the Fore Department over 40 years, at least partially because he had "one too many wives".

Even after retiring Gary continues to work for the good of his fellow citizens. He is actively involved in training Community Response Teams, preparing people in the neighborhood to survive and react to natural and man made emergencies and disasters. He does this in coordination with FEMA, the Federal Emergency Management Agency.

Yes, Gary plays golf every so often but he says his hobbies in retirement are biking, staying physically fit and active. What he really enjoys is traveling. If you are interested there is a list of all the places his been on his profile. Since he wrote that he has been to 5 more States bringing the total 40. Shortly he will travel to Reno to attend Hot August Nights, the largest classic car and nostalgia event in the United States. Gary is seriously thinking of buying a classic 1960 or 61 Chevy Corvette. While in Reno he also plans to visit Everett Marble and his wife, our classmate, Sandy Asp Marble.

Gary is dedicated to his grandchildren (Devin 22, Anthony 20, Zachary 18 and Ryder 2). He thought classmates would be surprised to know this next tidbit. On a bet with his wife, he wrote a children's book dedicated to his grandchildren. The book is called, "Portus the Potbellied Pig". You can buy it on Amazon for $13.95. I asked Gary to bring a copy with him to the Reunion to share with us all. (Scroll all the way to the bottom or click on the photo in the upper right corner of this page to see an enlarged picture of the book cover.)

Something else you might not know about Gary is that he build his own house in Camarillo bot serving as contractor and hammering nails. He said it was his "Shangrila". Unfortunately, he no longer lives there. It now belongs to one of those one too many wives.

Gary hasn't kept in touch with many of his former classmates but he looks forward to seeing them all at the 50 Year Reunion in October 2014. The one he does stay in touch with is Dave Anderson. He and Charlie Reuter used to hang out together but after graduation they lost contact until they ran into each other while both worked for the Gas Company. After that Charlie moved to Alaska and they hadn't seen each other in 40 years. So Dave Anderson arranged for a surprise lunch meeting among the three of them. When Charlie walked up, Dave said, "You know who this is?" Charlie's response was "am I supposed to know who this is?" People change and its hard sometimes to recognize them out of context. After an embarrassing moment they had a great lunch reminiscing about old times. Gary wonders what happened to his old friend Gary Herring. Gary's folks owned the Ojai Frostie but sold the business and moved away. If any one knows where Gary H. is please let Gary D. know.
What do you do now?
what ever I want
and teach Community Emergency Response Teams.
What did you do right after high school?
Became a firefighter!
What did you do with your life since high school?
40 1/2 years as a fireman
General Comments:
I'm still here!
Went to the incredible Ventura College after Nordhoff and dodged the Draft Board for two semesters. Joined the Navy for four years and ended up going to Vietnam three times. The lost years.
Went to work for the Gas Co. for a year and decided to take the fire test. Got hired in 1970 and been there ever since. Been a Captain in various Ventura County Fire stations for the last 27 years. Been here for 39. It's almost time to retire, but the delay was one too many wives.
Only 14 months to go! Great job, it just sucks going on calls in the middle of the night.
Also have been trying for 15 years to learn how to play golf. Tips are accepted (not the money kind).
What's your favorite School Story?
Alton Evans showed up at my door one morning after a long night of too many spirits and needed me to help him find where he left his dad's car.
We did finally find it intact and with no dents or scratches by
some miracle, but he thought he was just short of death if his dad found out.
Travel much?
Whenever I feel the need.
Places you have been?
Europe, Central and South America, 35 of the 50 states,
Japan, Taiwan, Phillipines, Canada.
Places you want to go?
Europe, Austrailia, China
Any body piercings? Tattoos?
Nope. Got a hay hook in my leg once though.
Posted on: Mar 26, 2015 at 1:33 AM