Nordhoff High School


Class Of 1964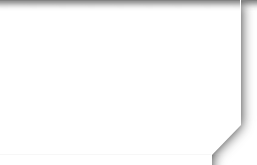 Carol Bintz Stone
Profile Updated:
April 26, 2014
| | |
| --- | --- |
| What is the name of your Spouse or Partner? | Stephen Stone |
Do you have Children/Grandchildren? What are their names and ages?
Matthew, born 1970; Peter, born 1975 (sons)
Hayden Stone, Grandson, born April 21, 2003
Halle More…

Stone, Granddaughter, born May 31, 2007
| | |
| --- | --- |
| Where do you live now? | Lemoore, CA USA |
| | |
| --- | --- |
| What is your occupation? | 2nd grade teacher (Lincoln School in Kingsburg) |
| | |
| --- | --- |
| Do you have a Website? Are you on Facebook or twitter? | No. |
Classmate Interview
Interview by Judy Campanaro, May 17, 2010

Stephen, Carol's husband, describes her as "the female version of Zorba the Greek". Zorba celebrated life with gusto. Carol does so as well. She may not be Zorba but she's not far off; full of energy, love and joy, her smile and enthusiasm for life is as infectious and unforgettable as Zorba's dancing. As Carol herself says, "I do love life."

What most impressed me about Carol was that her passion has not been dimmed by the trials of life. And she has had some giant hardships to overcome. She takes them all in stride and moves on. Not only did she recover from a broken back in a serious automobile accident when her son Matthew was less than a year old, but Carol is a breast cancer survivor in remission for last eight years. All through her nine weeks of radiation treatments she didn't miss one day of work. I asked Carol where she gets her amazing strength and faith. Her answer, "They come from God. He is VERY big in my life. Any article about me would need to include this. I am a firm believer in the power of prayer and I have prayer partners all over the country!"

Carol said, "I am very thankful to God for giving me such a wonderful family." That wonderful family started when in the summer of 1965 Leah Edde was cleaning an apartment and invited Carol to join her. Afterward they went swimming. Just like a romance novel "she met him at the pool". It was love at first sight for Stephen and for Carol. They've been together ever since and will soon celebrate their 42nd wedding anniversary. They have two children, Matthew and Peter and two grand children.

Here's what she said about her family life: "My husband is so good to me; we have always loved spending time together. We both love to read and, when I'm not all tied up in my teaching, we spend a lot of time in our backyard pool reading and relaxing. In the summer, we frequently have breakfast in the pool! We, also, love to travel and have been in all but 7 of the 50 U.S. states. A place we love going to Pismo Beach. Since we both enjoy reading, we spend a lot of time sitting in the sun, on the beach, reading! We've been going to the same condo there several times a year for the past 30 years. Another thing we both love is old movies, especially Hitchcock and Sherlock Holmes! We have two wonderful sons to whom we are very close. They have never given us even the tiniest bit of trouble. We have two terrific grandchildren with whom we are blessed to spend a lot of time! We have so much fun with them. They call us Meema and Papa."

She also says that she is thankful to God that she has a lot of energy. She only sleeps between 4-6 hours a night. Carol works at least 6 days a week in her classroom which she says really "keeps me on the go! My husband claims that I am squeezing two lives worth of living into one lifetime!" She is now the oldest teacher on campus; however, she still runs the 50-yard shuttle race every year at the end of the school track meet. She and other teachers race against the winning student team!

It is obvious that she is very passionate about her career as a teacher, but she also loves animals very much. Her husband joins her in this passion. They carry spiders and bugs outside to freedom rather than squashing them. Furthermore, they have been known to rescue mice from their pool filter system and transport them to a nearby field rather than exterminate them! Stephen has set up beds and food dishes for stray cats on their front porch. They trap them and have them spayed or neutered and, then, continue to feed them until they find a home for them even though the cats are wild and can hardly be touched. Carol is always lecturing her 2nd graders about spaying and neutering their pets, and finds homes for strays on a regular basis. Her class has a fundraiser each year. The proceeds go to make a donation to the SPCA or another deserving shelter. Carol and Stephen donate to the shelters on a regular basis, too. They have two Scottie dogs of their own that they absolutely love. They are brothers, Mac and Muggs, and they celebrate their birthdays and take them everywhere they go. All of our friends and neighbors know how important their dogs are to them.

Carol gets involved in many civic and political issues. She is a staunch supporter of pro-life issues and has worked for this cause on many occasions. She served on several committees for the city council and has walked the precincts at election time over the years for various candidates or propositions. Carol was asked by the governor of California (Arnold!) to appear at a press conference with him. The participants were: Schwarzenegger, Carol, and two other people. It was quite an honor and opportunity for Carol. It was televised, nationally. They were rallying support for one of the propositions that was on the ballot.

Carol tells us why teaching is so important for her students: "I know I told you how much I love teaching and how much fun it is for me; however, I don't know if I shared with you what I do that I think is important for my students. Although I only teach 2nd grade, I teach my students all about our nation's history. I do this because I believe it is important for them to know the truth about our nation's foundations and its role in world history. I teach them a unit on civil disobedience, focusing on slavery in our country. I teach them all about the Holocaust and WWII. I give them as much history as possible because I believe that, today, there is so much revisionism going on that, soon, there will be very little of the truth left for students. Book publishers and curriculum developers are so driven by political agendas that they are drastically revising history. At least, my little groups of 2nd graders will know the truth. I take them on literary trips across America and around the world because I want to expose them to people, places and cultures they may never have the chance to experience themselves."

Carol failed to mention that she teaches in a school considered to be underprivileged because of the socio-economic status of its students. Her entire school district falls under the Title 1 Program because of these factors. Over 60% of her students are ESL Spanish speaking English learners. Her "platform" message as teacher of the year was about how important it is for teachers to make connections with their students and their families. She goes to their little league and soccer games, to their dance recitals and church programs, even to First Holy Communions! She calls them on their birthdays for years after they are out of her class. They all have her home, cell, and car phone numbers!

In addition to all that, Carol is a published author and was chosen as Fresno County Teacher of the Year for 2004-05. One of the three state finalists was a member of the President's Commission but Carol was the winner. Carol said she loves teaching and claims it defines her as a person. She loves her students, writes letters to them and calls them on their birthdays even when they grow older. Carol remembers them all. This is a woman who makes a difference in the lives of others. In 2002 Carol wrote a teacher resource book and presented her research at a statewide teaching conference. After the conference an editor approached Carol and asked to publish her book "Read and Write Across America". You can buy it on eBay for $17.99.

Carol credits her passion for teaching and writing to a great experience in high school English with Mr. Owen. Carol said she would love to tell him what an impact he has had on her life. She credits Mr. Owen with even more, saying, "I know the importance of the reading/writing connection because of him, and, also, the importance of making personal connections with students.
Classmate Interview (Continued)
After reading Jan Farnsworth Hennessy's interview where Jan mentioned Jens Dimmick, Carol said "it reminded me of the fact that I had always kind of wanted to go out with him when we were in high school and that I wondered what he would think of himself if he realized that two different girls from the class of '64 mentioned him in their articles!  You couldn't blame him for getting a big head!" What I want to know is just who is Jens Dimmick? [Editor's Note: Jens was a senior at Nordhoff in 1962].

Carol loved high school and remembers fondly the ditch days, putting the outhouse on the senior lawn and all the fun little pranks. In addition to all the ditch days and pranks in high school, she confessed, "I , also LOVED all of the dances, football and basketball games, and rallies.  I loved all of my classes! I DIDN'T WANT TO GRADUATE!!!  I wanted to stay at Nordhoff forever.  I can still feel the cool air inside the original building that housed the office. I can feel the adobe arches and pipes outside of Mr. Owen's and Mr. Castren's classrooms. I can still see the NUHS in Spanish tile in the bleachers. (And, you can bet I look every time I come into town to make sure they are still there!) I can still hear Toni Hall's voice, right there in that hall, telling me, "Did you hear that Kennedy got shot?" On that Friday in November, 1963.  I ran back into Mr. Landon's current events class and told him.  He sent me home to get a radio.  Told me not bother to check out, that he would cover for me.  Just think where technology has taken education today.  Our senior year, a teacher had to send a student home to get a radio!" And like a lot of us she remembers Mr. Landon's "white rabbit" day. She even kept a notebook of the words of wisdom Mr. Landon used to write on the board.

At the end of the interview Carol said to me "if you're going to spend time in life it's best to be happy. Don't you love being alive. I love everyday!" Hats off to a life well lived. It was an honor and a privilege to spend time with this blessed and giving woman. Stephen you are a lucky man!
What do you do now?
I am still teaching! I am at school everyday and love to create and work on new and enriching lessons for my students! Stephen is still working, too, so we stay very busy! We get to spend lots of time with our wonderful grandchildren! (We live very near our son, Matthew, and terrific daughter-in-law, Joanna!) We see the kids everyday! We love and enjoy our dogs, Mac and Legs, too! We get over to Pismo Beach with the dogs and grandkids several times a year!
General Comments:
Stephen and I got married in 1968, so we are about to celebrate our 46th wedding anniversary. I've loved our lives raising our boys, attending more sporting events than you can imagine (they played baseball, soccer, and basketball). I've been teaching school for the past 31 years and have loved every minute of it! Teaching is more than a job to me: it's my hobby and my mission.
Our older son is married to a wonderful gal named Joanna, and they have given us two grandchildren: Hayden, 11 and Halle, 7. Our younger son is an actor, who has been living in NYC since 2005. For the past two years, he has been teaching at the University of Kentucky in Lexington (go Wildcats!), although he gets to New York City, frequently, as he owns an apartment there. He gets out to CA to see us a couple of times a year!
What colleges and universities did you attend? Degrees attained?
I spent one year at Ventura College. Then, I transferred to Keene State College in Keene, New Hampshire. I eventually got my BA and teaching credential at Fresno Pacific College.
What's your favorite School Story?
Oh, my goodness! Since I loved high school so much that I didn't even want to graduate, I've got lots of stories and memories. I'm sure we will all share ours at the reunion!!!!
Do/did you belong to any volunteer organizations?
My husband and I spend some time walking precincts for local politicians who we support. I've, also, participated in right-to-life activities. I am a strong supporter of and an active fundraiser for the SPCA.
What would we be surprised to know about you?
Hmmmm. My life is such an open book . . . I don't have many surprises! Most of them were in my interview with Judy. I have, recently, been diagnosed with breast cancer for a second time. Fortunately, I was able to have the surgery during the summer, so I didn't miss any school. I was able to get my 8 weeks of radiation done during September and October without missing school, too, as they gave me a 7:15 AM radiation time! The last time I had it was 12 years ago. Scary having it show up again, but God was good to me. I am fine!
Travel much?
Stephen and I love to travel. We've visited every state but six (North Dakota, South Dakota, Alaska, Minnesota, Michigan, and Wisconsin. Our younger son, Peter, spends every summer teaching in Florence, Italy. We hope to go see him one summer, soon!
Do you still see/talk to/hang out with any classmates? Who?
Leah, Mary, Stephanie, and Brenda.
Ever been in a car accident?
Yes. Three that were serious enough to total the vehicles. One resulted in serious injuries. The other two, not so bad.
Any body piercings? Tattoos?
Only my ears are pierced. I have seven very small tattoos, due to radiation treatments! None for fun! Nothing like, "I sold my life to rock and roll!" going down my arm! (Only in my fantasies!) :-)))
Posted on: Oct 21, 2017 at 1:33 AM
Posted on: Oct 21, 2015 at 1:33 AM